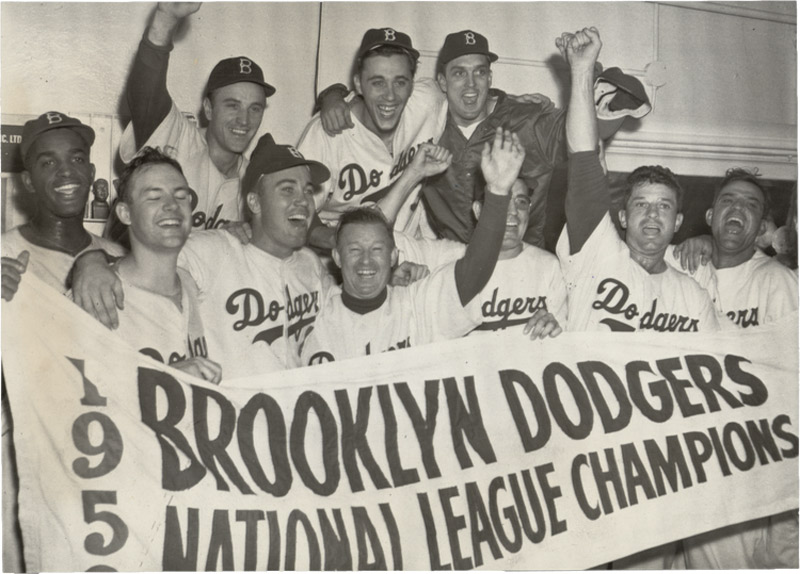 On the TUNNEYSIDE of SPORTS September 25, 2017, #659 Up Next… "A champion to the end!"
After further review…As a kid growing up in southern California before the coming of television, and without any major league baseball teams in California, I listened to the radio and adopted the New York Yankees as my T*E*A*M.
Later, in my adult life, I became a Los Angeles Dodgers fan. So, I share a piece that involves those two teams.
Dr. Paul Winick relates his story:
"I stood watching twelve-year John asleep in his hospital bed. His ghost-like visage was covered with large and small areas of bruising. John was dying – diagnosed with acute myelogenous leukemia. Three courses of chemotherapy were all unsuccessful. Fellow interns suggested the most merciful approach was to keep him pain-free and let him die in his sleep.
But they had not talked to John, who wanted to see his Dodgers win the World Series.
I woke John up, and as we would do, kidded about which team would win the series. He said, 'I really want to my Dodgers beat your Yankees and become world champions.' I vowed I'd keep John alive so we could watch the series together. I left him in his bed saying, 'See you in the series, champ, and we'll watch my Yankees murder your Dodgers."
An evening later, while at home, the nurse in John's ward called me to say John was failing and could I come to the hospital. When I reached his room, John looked so tired – so terminal. He needed a supply of blood quickly or he would not last the night. When I performed the procedure and John received all the needed blood, the bleeding had stopped and he was no longer in congestive heart failure. John then opened his eyes and said, "Hey, Doc, I hope we're on for the series tonight.'
Together we were able to experience the thrill of a potential last game together, each wearing our team caps. "Hey, champ, my Yankees will easily win this last game," I kidded.
"Ain't gonna happen, John said. The Dodgers will be world champs, Doc." I must admit, although a rabid Yankees fan, I was secretly rooting for the Dodgers. The Dodgers did win the 1955 world championship in that seventh game on October fourth to capture their first world championship.
John fell asleep with a smile on his face. My eyes filled with tears as I held John's hand and bid him a silent good night. Like his Dodgers, he too was a champion."
Will you give your best effort to those who may need your help?
- – – – – – – – – – – – – – – – – – – – – – – – – -
To contact Jim, go to JimTunney.com or email Jim@JimTunney.com.
Jim's books are full of inspiration and interesting stories. Please visit his online store to learn more.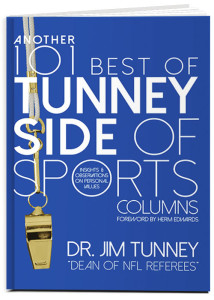 Be sure to get Jim's book 'Another 101 Best of TunneySide of Sports' by clicking this link or using the email above to contact Jim directly.
These TunneySides take issues from real-life situations and relate them as inspiration for the betterment of others.
Jim is available for speaking engagements on leadership and T*E*A*M Building. His books are available for $20 which includes shipping and tax. The Tunney Bobblehead is available for $30. Please visit JimTunney.com. Thank you!
---