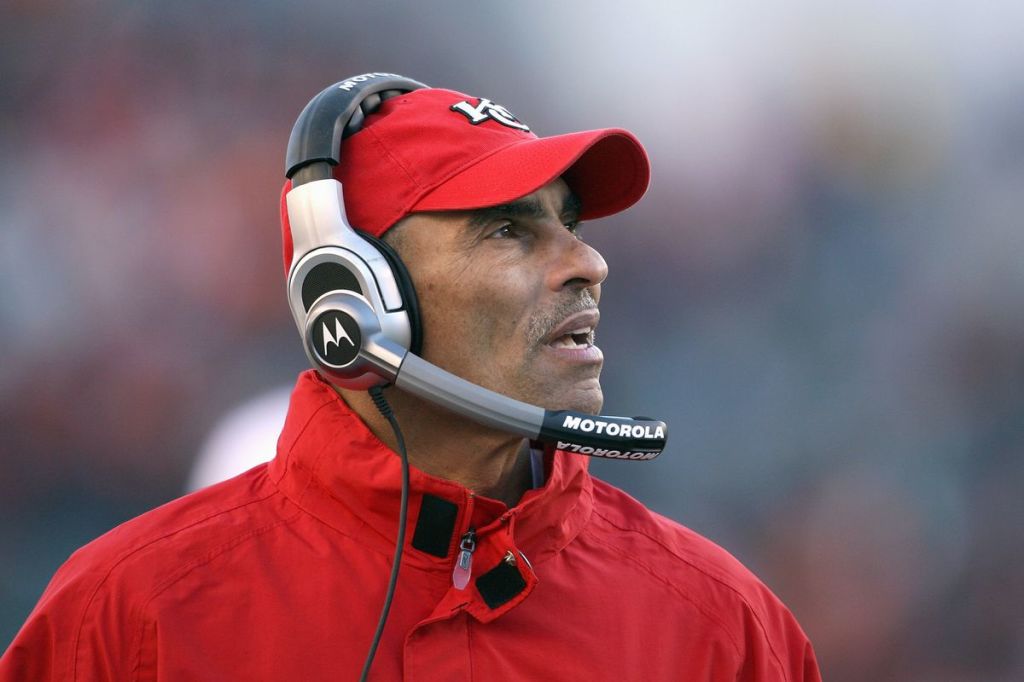 On the TunneySide of Sports January 22,  2018 #676 Up next…The Huddle
After further review…During Herm Edwards' recent introduction as the head coach of the Arizona State University football team, he declared "What football is all about is 'the huddle'. You see, football is a tough physical game and each of us needs all of us. When you step into that huddle and look around at your teammates, and you see them looking back at you, you know that you are there to help each other. Family structure, much like a football team, fails when members don't huddle."
There is widespread concern today by adults who question the safety of football given the repetitive concussions, head traumas, and resulting CTEs experienced by former professional players. Herm's response to parents who may question whether they should let their son play the sport is that "Football has made great improvements in protecting players from life-threatening injuries – better equipment, improved blocking and tackling techniques and a clearer understanding by coaches and players about unnecessary contact that has surfaced in recent years. Football is fun; you have to have a 'little kid' in you to play this game."
"When I go into a player's home and visit with his parents, I emphasize that I am primarily interested in helping develop the best that young man can be; that includes academically as well as socially, creating him to become a solid citizen both during his time at ASU and after he graduates. Yes, I am interested in him graduating. Many of these young men may be the first in their family to graduate from college. I was the first in my family to graduate."
Herm tells each parent, "I want your son to be coachable, be available, and be on time. When you come to a meeting and you're late, it's because it's not important to you. In the real world he'll have to be on time in his job. I'll insist on that. We want the Sun Devils football program not just to be the best in the state of Arizona, or in the Pac-12, but to be the best in the country. When your son commits to ASU, and commits is the key word, he will never find a better college program in the country."
To the question "Will ASU win the Pac-12?" Herm's answer is: "You play to win the game. You don't just play it. You play to win the game." Herm teaches every individual to learn the importance of giving one's best effort to be successful.
Will you value the importance of the Edwards Code?
- – – – – – – – – – – – – – – – – – – – – – – – – -
To contact Jim, go to JimTunney.com or email Jim@JimTunney.com.
Jim's books are full of inspiration and interesting stories. Please visit his online store to learn more.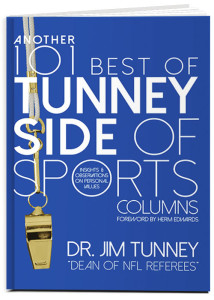 Be sure to get Jim's book 'Another 101 Best of TunneySide of Sports' by clicking this link or using the email above to contact Jim directly.
These TunneySides take issues from real-life situations and relate them as inspiration for the betterment of others.
Jim is available for speaking engagements on leadership and T*E*A*M Building. His books are available for $20 which includes shipping and tax. The Tunney Bobblehead is available for $30. Please visit JimTunney.com. Thank you!
---