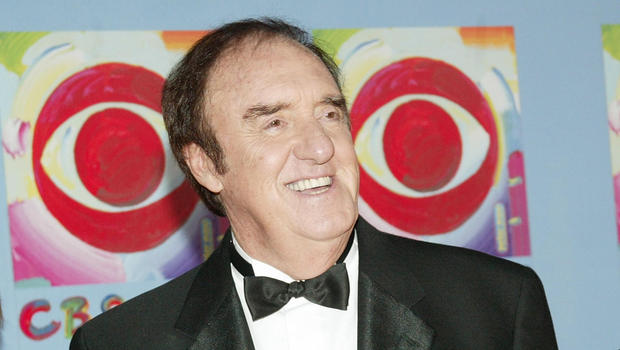 On the TunneySide of Sports December 4, 2017 #669 Up next… Jim Nabors – A Tribute To a Dear Friend
After further review…It was never the intention of these TunneySides to write tributes, but when longtime friends pass away, the memories remain. Some of them may not be well-known, others more famous. I just wrote a eulogy for a college classmate that I played ball with at Occidental College – Dr. Ray Henderson. While maybe not well-known outside of our circle of friends, we had known each other for 70 years. You miss someone you've known that long.
The tribute today is for my friend of 40 years, the world- known singer/actor, Jim Nabors, who died November 30, 2017, in Honolulu, Hawaii. Jim had contracted Hepatitis B while on a singing tour in India several years ago. That illness eventually required a liver transplant, which was arranged for by his good friend, Carol Burnett. In recent years he suffered from the shingles which lingered for some months prior to his death. But, I'm getting ahead of myself.
If the TunneySides are sports stories, how then does Jim Nabors, an actor, and singer, fit this description? I met Nabors on the Los Angeles Coliseum football field in the mid-sixties, where he was singing the National Anthem prior to a game for the Los Angeles Rams. I was on that field as the NFL referee, and, ironically, it happened often. We were just occasional co-participants in a football game, until Nabors became aware that I was the principal at Fairfax High School on the corner of Fairfax and Melrose Avenues, in West Hollywood just three blocks from the CBS studio, where he was doing the Andy Griffith Show, playing the role of Gomer Pyle, a high-pitched, bumbling mechanic. I often called him "Gomer" as our friendship grew.
When Nabors found out that Fairfax High School was just a few blocks away, he invited me to attend his Jim Nabors Hour show at the CBS studios, which I did on several occasions. I invited him to visit our school, thinking he would decline. However, one mid-day, he just walked into my office and, since it was lunchtime, he and I strolled through the campus. What a hit I was! But more than that, it shows the down-home person Nabors was.
My wife and I invited him to dinner at our South Pasadena home. One Sunday he drove his fancy bright-red Corvette into our driveway and had dinner with our family. My children told me later that the whole neighborhood was agog. He and I stayed in touch regularly. I will miss him.
Are you the kind of down-home person that helps you easily become friends with others?
Listen to Jim Nabors sing "The Impossible" Dream on the Gomer Pyle show. This incredible rendition always sends shivers down my spine.
- – – – – – – – – – – – – – – – – – – – – – – – – -
To contact Jim, go to JimTunney.com or email Jim@JimTunney.com.
Jim's books are full of inspiration and interesting stories. Please visit his online store to learn more.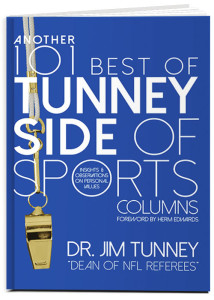 Be sure to get Jim's book 'Another 101 Best of TunneySide of Sports' by clicking this link or using the email above to contact Jim directly.
These TunneySides take issues from real-life situations and relate them as inspiration for the betterment of others.
Jim is available for speaking engagements on leadership and T*E*A*M Building. His books are available for $20 which includes shipping and tax. The Tunney Bobblehead is available for $30. Please visit JimTunney.com. Thank you!
---