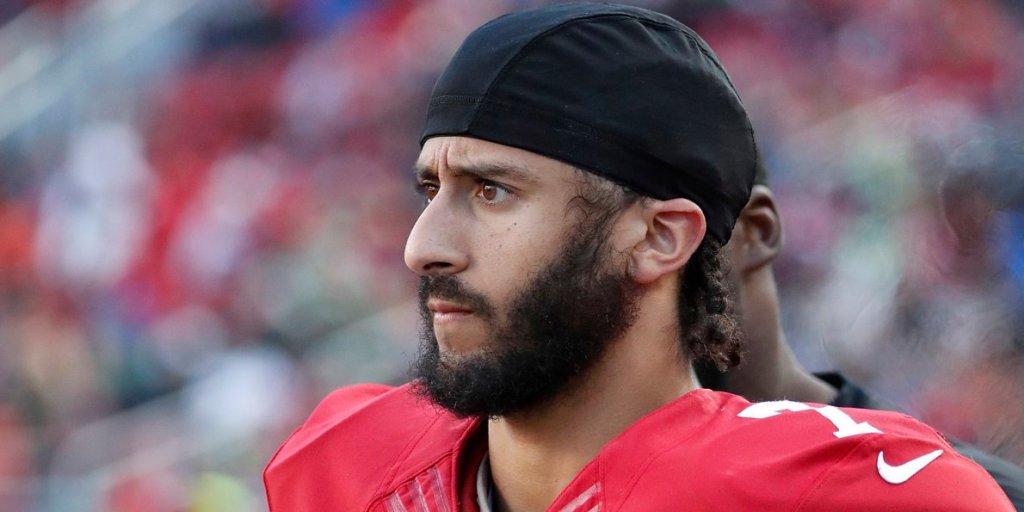 On the TUNNEYSIDE of SPORTS March 27, 2017, # 633 Up Next… "The Kap Kaper Kontinues!"
After further review…We digress from March Madness to update the progress of Colin Kaepernick. This may be the last time the TunneySide will do so. As you recall, Kap opted out of his 2017 San Francisco Forty-Niner contract, which would have paid him 14.5 million in base salary, to enter free agency. It appears the new 'Niner football chiefs, the head coach, and the general manager, were not anxious to re-sign Kap, even if he were willing to accept a revised contract. Was the distraction and negativity associated with his "kneel-down" protest during pre-game national anthems last season a major issue?
One certainly can make a case for that. Further, is Kap being blackballed by other NFL teams because of his egregious behavior? It would appear so, but that argument may be hard to prove. Could it be that those teams have turned their collective backs on Kap because of that baggage? There have been expressions from fans that they would not want to follow a T*E*A*M that would hire a person of questionable character, in this case, one who is not loyal to his own country. Even President Trump weighed-in, but maybe that was a given.
In previous TunneySides, we have expressed the opinion that while Kap has a citizen's right to express his dissenting opinion, he did it on "company time." Further, as a public figure, he is deriding a "sacred cow" in not respecting an entity that is supporting his financial being. To be fair in that regard, Kap did donate a rather large sum of money toward helping others. Still, his position follows him wherever he goes.
Another football issue that may be preventing teams from acquiring his services is that wherever he lands, that team may have to change its style of play to adapt to Kap. He was successful in the 'Niner system when Head Coach Jim Harbaugh (since departed) created a system that worked for Kap and took that team into the playoffs. Harbaugh was recently quoted saying "Kap can be an NFL starter and an outstanding NFL quarterback".
Many teams with their current coaching staff may not want to discard their system and take the risk. Whatever the case, free agency time is running out. However, some teams may want to wait until the 82nd NFL draft (to be held in Philadelphia, PA,  April 27-29) is over to assess their quarterback needs.
Will you log-in about what Kap's future in the NFL will or will not be?
- – – – – – – – – – – – – – – – – – – – – – – – – -
To contact Jim, go to JimTunney.com or email Jim@JimTunney.com.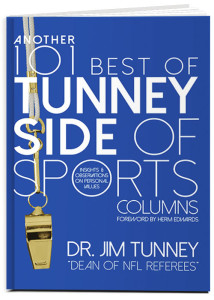 Be sure to get Jim's book 'Another 101 Best of TunneySide of Sports' by clicking this link or using the email above to contact Jim directly.
These TunneySides take issues from real-life situations and relate them as inspiration for the betterment of others.
---