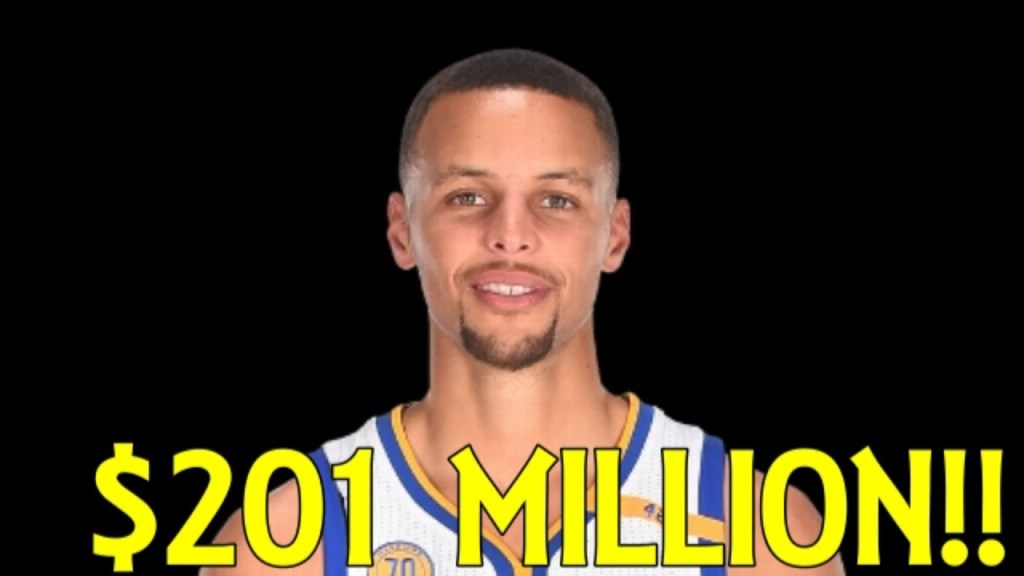 On the TUNNEYSIDE of SPORTS July 17, 2017, #649 Up Next…"How much is enough?"
After further review…The month of July means a swirl of National Basketball Association contract negotiations, as free agency commences for those NBA players who have completed their existing contracts. Free agency was first obtained in Major League Baseball by Curt Flood of the St. Louis Cardinals, and allows a player, after his contract expires, the option of leaving his current T*E*A*M to seek another.
In the NBA, July 1, 2017, was a monumental date for some players. The world champion Golden State Warriors locked-in their outstanding point guard and 3-point shooter, Steph Curry, with a five-year $201 million contract. Wow! This computes to just over $490,000 for every game he plays for the Warriors over the next five years. Now just minute, you Warriors' fans, don't go jumping on the messenger. As you review what the NBA is paying players throughout the league and assess the value that Curry brings to the Warriors, you may (or may not) agree that the money is well-served.
Curry's teammate for the 2016-17 season was Kevin Durant, who exercised his free agency at the end of the 2016 season, leaving the Oklahoma City Thunder to join the Warriors. His presence and abilities not only may have been the deciding factor in the Warriors' NBA championship, they also earned Durant the Finals MVP award. To remain with the Warriors, this off-season, he took a "pay cut" to help his T*E*A*M retain a couple of his teammates – namely Andre Iguodala, who signed for $48 million over three years and Shaun Livingston, who got $20 million for three years. Durant could have easily demanded the Warriors pay the maximum allowable salary of $31.8 million. Instead, he will make just over $25 million in each of the next two years. In his nine-year NBA career to date, Durant has made approximately $135 million. However, In the most lucrative deal of the summer, Houston Rockets star James Harden's $228 million is the largest contract in NBA history and has further stretched the limits.
If you are a basketball player, maybe since grade school, and love this game with the ability to play at the professional level, would you take less to follow your dream and passion to play?  Of course, you would, if the rest of the NBA complied. But what amount would you demand? Or would you search for another field to earn a living? In past years many legendary NBA athletes played when the salaries were far lower. However, this is where the NBA market is today.
Will you log-in your thoughts about the salaries of professional athletes today?
- – – – – – – – – – – – – – – – – – – – – – – – – -
To contact Jim, go to JimTunney.com or email Jim@JimTunney.com.
Jim's books are full of inspiration and interesting stories. Please visit his online store to learn more.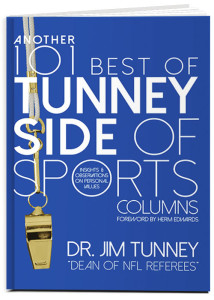 Be sure to get Jim's book 'Another 101 Best of TunneySide of Sports' by clicking this link or using the email above to contact Jim directly.
These TunneySides take issues from real-life situations and relate them as inspiration for the betterment of others.
Jim is available for speaking engagements on leadership and T*E*A*M Building. His books are available for $20 which includes shipping and tax. The Tunney Bobblehead is available for $30. Please visit JimTunney.com. Thank you!