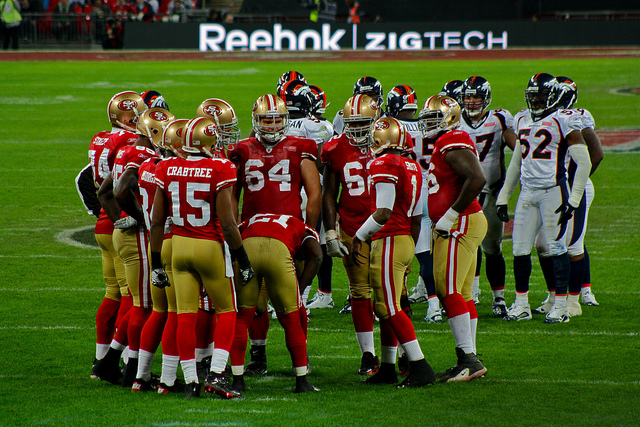 On the TUNNEYSIDE of SPORTS March 13, 2017, # 631 Up Next… "How do you measure…"
After further review…The National Football League invited 330 college football players to the "combine" last week at Lucas Stadium (Indianapolis). These players have declared themselves eligible for the NFL draft to be held in April in Philadelphia. Some players were not invited due to unacceptable behavior in off-field incidents. Many fans decry the egregious behavior of talented players.
Those invited are required to do their best in events such as: the 40-yard dash, broad jump, vertical leap, agility drills, throwing ability (quarterbacks), catching the ball (receivers and defensive backs) strength tests, reactionary moves on command, etc. These exercises are followed by interviews with T*E*A*M personnel, and then the Wonderlic Personnel Test.
Developed by E.F. Wonderlic in the 1930s, this is a written test designed to "assess cognitive abilities and predict job competences." While originally created for hiring managers in the business world, NFL teams have found it to be a reliable test to measure a player's ability to absorb their team's system. For the NFL's purposes the Wonderlic is more reliable than traditional I.Q. tests. However, though the original test has been updated, some feel that it is not as reliable and comprehensive as it needs to be. Further, it does not measure a certain "it" factor that some players have.
Some players over the years have not done well on these tests, yet performed at a high level during games. Some of these "it" factors may include: "heart" (a player's passion); mental toughness; and a player's never-give-up attitude. The only test for these characteristics may be in the history of a player.
In the book, "It's the Will, Not the Skill," (the philosophies and principles of success used by former NFL head coach Herm Edwards), we discuss the idea that while all players selected to play in the NFL have skills, it is the will that takes them to Super Bowl level. That's where the player with heart rises to meet or exceed expectations. It may be difficult to separate heart from mental toughness, but suffice it to say: "When the game is on-the-line, which players do you want in the game?
The determination of a player is dependent upon his ability to never give up. As we write: "Confidence is when you are two scores behind in the fourth quarter and still feel you will win."
Will you log-in with your thoughts about predicting success?
- – – – – – – – – – – – -
To contact Jim, go to JimTunney.com or email Jim@JimTunney.com.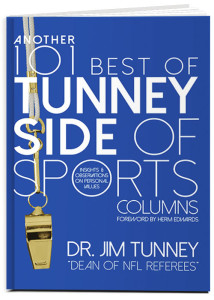 Be sure to get Jim's book 'Another 101 Best of TunneySide of Sports' by clicking this link or using the email above to contact Jim directly.
These TunneySides take issues from real-life situations and relate them as inspiration for the betterment of others.