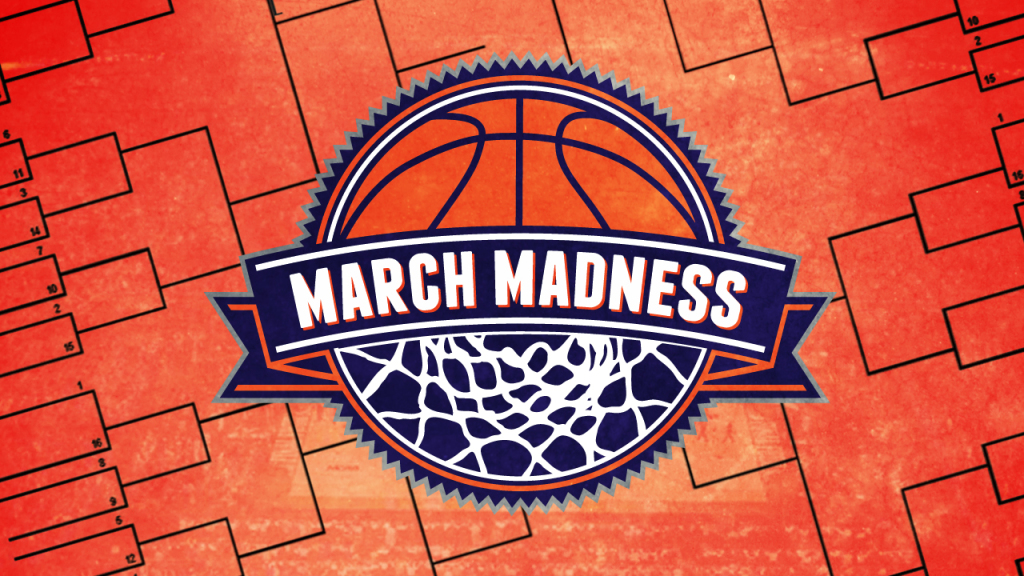 On the TUNNEYSIDE of SPORTS March 20, 2017, # 632 Up Next… "March Madness!"
After further review…Indeed it is…"madness!" But before we get to some of the month's downsides, let's talk about some fun parts of basketball. First-off. I have played basketball since I was about eight. Many times, as a kid, my shot never hit the rim (I was about five feet tall with the rim at ten). 'Course there were times at Occidental College when I shot an "air-ball." As I watched Ivy League champion Princeton Tigers defeat Yale 71 – 59 to move on to the NCAA tournament bracket of 68, I related to that T*E*A*M.
No, the Oxy Tigers, being in the smaller of the NCAA's divisions in those years, were never eligible for that tournament. However, we related to Princeton in other ways, or as we called them "the Occidental of the East." I always admired Ivy League players, because they were truly "student–athletes." At Oxy there were no athletic scholarships (as it was the case and still is in the Ivy League, though large endowment has led to financial aid that blurs the distinction). Further, there was no "one-and-done" (the more talented players leaving college early to play in the NBA). We went to school to prepare ourselves for our future life's work. Professional basketball was available for those who qualified; but not for the air-ball guys!
Watching the Patriots League Women's basketball championship game, in which the Bucknell Bison defeated Navy 74-71 in overtime, I was impressed how far women's basketball has progressed. (I'm not sure how the "Bison" nickname came about, but with the university founded in 1846 in Lewisburg, Pa., perhaps a few of them wandered east, there being too many highways to cross). What caught my eye in that game was that there was no knocking an opponent to the floor. Oh, there were the usual charging–blocking fouls, but there was more finesse than in the raw physicality of the men's game, which leads me to the NBA.
The NBA game, at least to the TunneySide, has begun to allow NFL levels of contact. No, I don't have a solution as to how you stop 6'11", 250-lb. players from avoiding contact with each other. But seeing them get away with it cheapens the finesse that once characterized the game.! The court is still 50' x 94' and the basket still at 10' – the same dimensions the Bucknell women use. Does that make sense to you?
Some suggestions: raise the basket to 12', widen the court, call fouls for "holding" opponents (yes, defenders actually grab offensive players), eliminate "palming" the ball, traveling, or the two-step jump shot; but those ideas fall on deaf ears. Sad!
Will you log-in with your thoughts on improvements needed in today's basketball game?
- – – – – – – – – – – – -
To contact Jim, go to JimTunney.com or email Jim@JimTunney.com.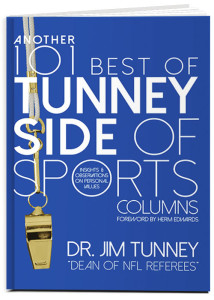 Be sure to get Jim's book 'Another 101 Best of TunneySide of Sports' by clicking this link or using the email above to contact Jim directly.
These TunneySides take issues from real-life situations and relate them as inspiration for the betterment of others.