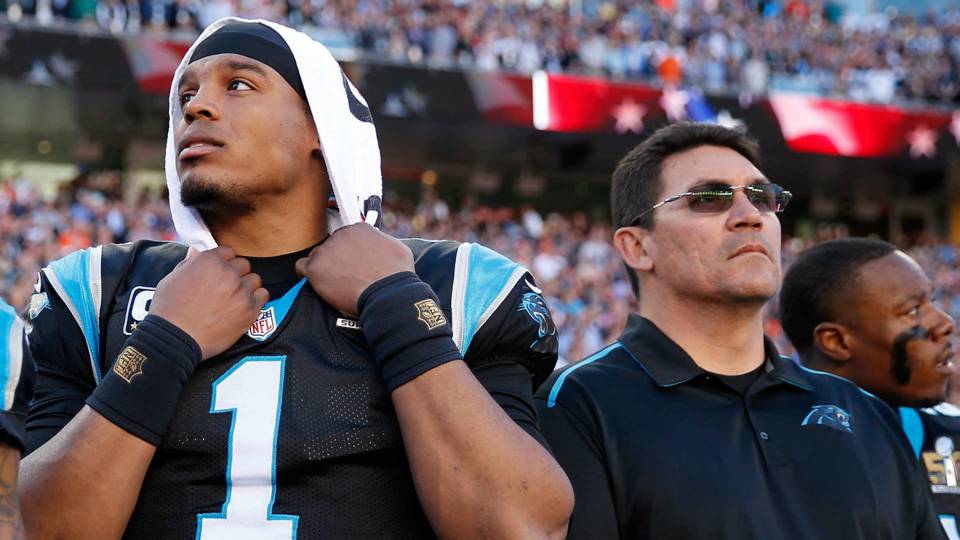 On the TUNNEYSIDE of SPORTS December 12, 2016 #623 Up next…Why are there rules?
After further review…That seems like an innocuous question, doesn't it? The simple answer to it is: to maintain some sort of order and discipline in society. Discipline, while often looked at as punishment, is defined herein as training. Schools invoke rules for student safety and security, which help create the peaceful, productive environment in which the best learning takes place. No one would disagree with that. Yet many who are reading this may have challenged the school's authority during your school days. Having been a high school teacher, coach and principal for over three decades, my authority in the classroom or on the courts and fields of play, and on the campus grounds was challenged at times. There were occasions when it was appropriate to reevaluate the intention and effect of a given rule. Making such adjustments is commonplace in the best interest of all involved. I'm confident that Head Coach Ron Rivera of the NFL's Carolina Panthers was cognizant of that as he applied T*E*A*M rules to quarterback Cam Newton.
You may be aware that Rivera took Newton out of the starting lineup in an important game against the Seattle Seahawks recently. It seems that Coach Rivera has a rule requiring all players to wear a coat and tie when traveling, and when Newton arrived for that cross-country flight from Charlotte to Seattle he was not wearing a tie. The penalty imposed, benching the starting QB and franchise player in a big game, may seem a bit harsh.
My acquaintance with Rivera goes back to when he was a student/athlete at Seaside High School on the Monterey Peninsula. Rivera received his training (discipline) first from his mom and dad, and later from his athletic coaches, who today still require obedience to similar rules and regulations. Speaking of mom and dad, I can recall my early youth playing at our local playground or in the street, with my mom's voice ever-present in my head: "Be home by six with hands and face washed in time for dinner." There were times that I disliked leaving a game (the score tied, perhaps) to be home on time, but I obeyed. I hope I transferred that same discipline to my children – even when they didn't like it.
Rules and regulations do adjust with the times. However, those in charge need to treat everyone with fairness – not just equally. It is said: "There is nothing so unequal as the equal treatment of unequals."
Will you consider the fairness concept of a rule before implementing it?
To contact Jim, go to JimTunney.com or email Jim@JimTunney.com.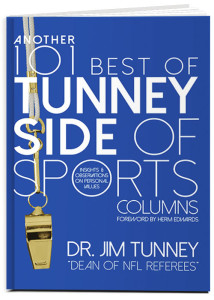 Be sure to get Jim's book 'Another 101 Best of TunneySide of Sports' by clicking this link or using the email above to contact Jim directly.
These TunneySides take issues from real-life situations and relate them as inspiration for the betterment of others.