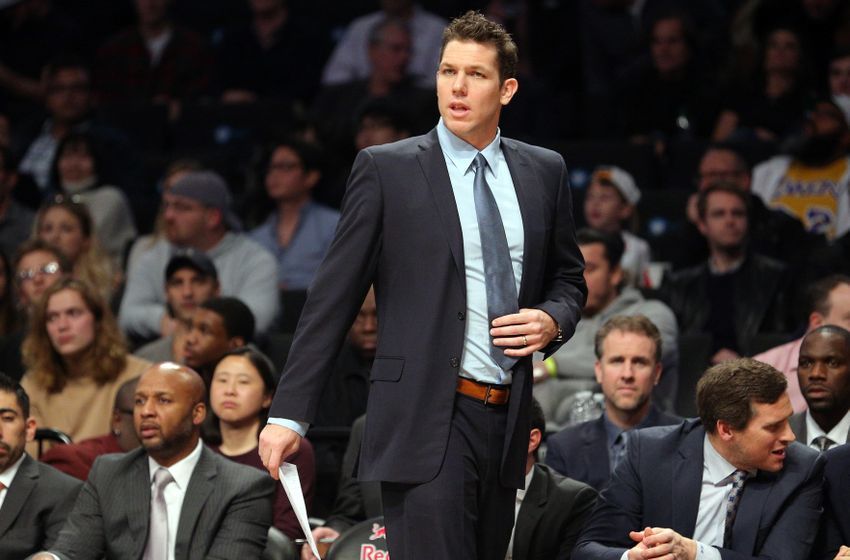 After further review… There has been much debate surrounding the Los Angeles Lakers over the past couple of seasons. With this year's team stuck once again in the losing cycle (despite the presence of talented young players who could eventually turn their fortunes around), some version of this question hovers over the court: to tank, or not to tank?
Better draft picks await teams at the bottom of the standings, and a lot of people would excuse "victory avoidance" for that reason. The TunneySide visited this topic a while back, and what follows are some observations that remain relevant to this day.
During a recent high school girls' basketball game, both coaches told their players to "play to lose!" C'mon, man! The players were ordered to lose in order not to face a stronger opponent in the upcoming playoffs. The names of these two coaches and their schools are not mentioned here, as their identities are not the point.
Who's to blame for this ethical failure? The two coaches, for starters. But where were the school administrators? Should players be held accountable? (Probably not—their first duty is to obey their coach.) Credit should go to the game officials, who witnessed this flagrant disregard for the integrity of the game and tried to intervene. They then followed up with a game report to the proper authorities.
Several methods were used to "throw" the game: free throws intentionally missed, players failing to get the ball into their front court within 10 seconds (the resulting violation causing a turnover), one player attempting to shoot at the opponent's basket, and various other intentional turnovers.
Both coaches have been suspended, and will not be permitted to coach during the 2015-16 school year. Both teams have been banned for the remainder of the season, and disqualified for possible postseason games. Both schools were fined.
"You play to win the game! Hello! You play to win the game!" said New York Jets Head Coach Herm Edwards midway through the 2002 NFL season, when the Jets were losing. When a reporter mused that the season might be a lost cause, Herm continued "That's the great thing about sports. You don't play just to play it! I don't care if you don't have any wins; you play to win." In that 2002 season the Jets finished 9-7 and made the playoffs.
Coaches are there to encourage players to always give their best effort. The main ingredient in the word encourage is "courage." What better practice than sports can help a young person muster the strength to "keep on keepin' on?" By the way, Laker coach Luke Walton's attitude on all of this is that "We try to do things the right way around here. We're going to play to win."
Will you help others who may be facing a difficult situation to find the courage within?
- – – – – – – – – – – – -
To contact Jim, go to JimTunney.com or email Jim@JimTunney.com.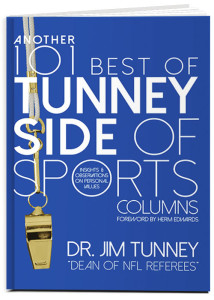 Be sure to get Jim's book 'Another 101 Best of TunneySide of Sports' by clicking this link or using the email above to contact Jim directly.
These TunneySides take issues from real-life situations and relate them as inspiration for the betterment of others.
---