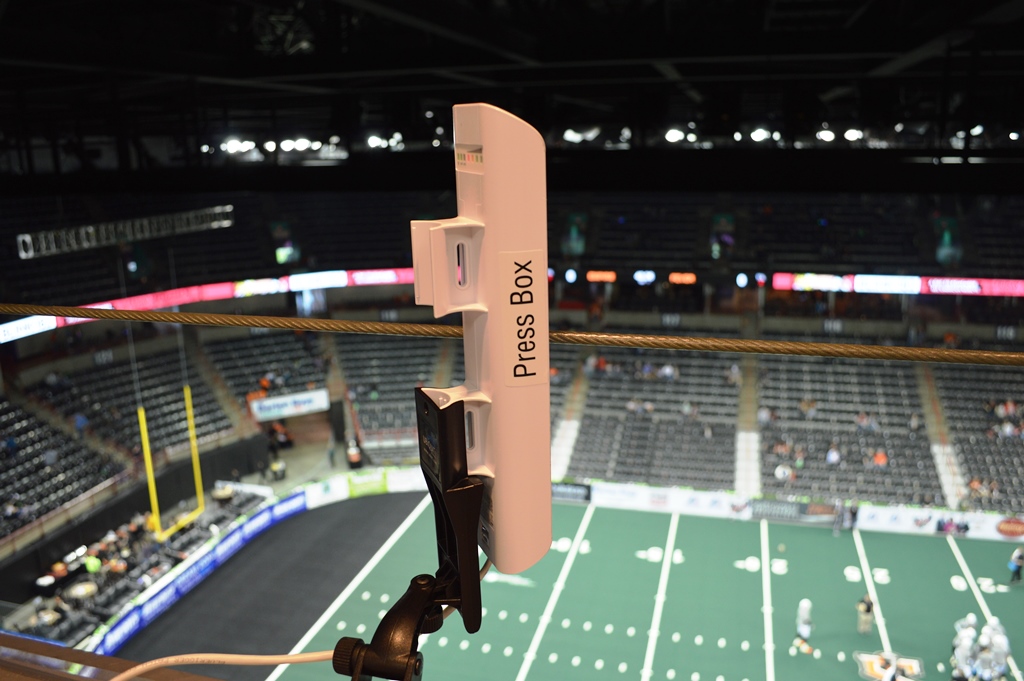 The TunneySide of Sports January 8, 2018 #674 Up next…Is Replay Here to Stay?
After further review…The use of video replay, and the pressure that comes with it, expanded greatly during 2017. In the World Series, the NFL season, NBA season, and surely, in the upcoming NFL playoffs, the use of video replay will demand that "we get every play right!" Well, it ain't gonna happen! Seriously, life itself is rampant with imperfections and sports are better off when the human element functions with "doing the best we can." The NBA would not be as entertaining if LeBron or Kyrie made every shot. Human shortcomings are what makes life so interesting.
When players on the field or on the court point to the jumbotron with the intent to correct an official's oversight, I wonder when that player steps out-of-bounds or commits a foul against his opponent, why he doesn't do the same pointing out his own error? Why is it that he only does it to point out the error that would benefit him? The obvious is because he wants the advantage. The officials don't care who wins – that's the difference. However, since video replay can correct human errors, why not use it for every play? We do have that in place – it's called Madden 18, a very entertaining video game. But it's not real.
Will we ever abolish video replay? Not in this writer's lifetime! We all love to watch a given play more than once, however, four and five times is overkill. Yet, even with all the camera angles possible, calls on replay are still missed. This is what the NFL questioned in 1978 when Tex Schramm, Dallas Cowboys president wanted to introduce it for NFL games. It took the owners until 1986 – eight years – to finally adopt it, and then only on a one year trial basis. Can we look at video replay as the tool for which it was created – entertainment value?
Since this writer operated under the NFL replay system beginnings (1986-1991), that firsthand experience has helped to understand its use and its limitations. However, it is far more complicated in today's (2017) NFL rule book. While just two pages (Rule 15, Pages 65 & 66) list the Instant Replay rules for officials, 26 pages are devoted to what are called "Case Book" interpretations. It gets more complicated every year, even though the NFL competition committee endeavors to simplify its interpretations.
Will you log-in your thoughts and, maybe suggestions, for the use of video replay?
- – – – – – – – – – – – – – – – – – – – – – – – – -
To contact Jim, go to JimTunney.com or email Jim@JimTunney.com.
Jim's books are full of inspiration and interesting stories. Please visit his online store to learn more.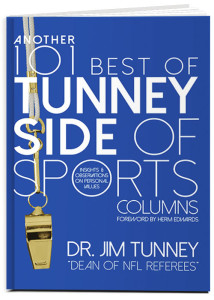 Be sure to get Jim's book 'Another 101 Best of TunneySide of Sports' by clicking this link or using the email above to contact Jim directly.
These TunneySides take issues from real-life situations and relate them as inspiration for the betterment of others.
Jim is available for speaking engagements on leadership and T*E*A*M Building. His books are available for $20 which includes shipping and tax. The Tunney Bobblehead is available for $30. Please visit JimTunney.com. Thank you!
---