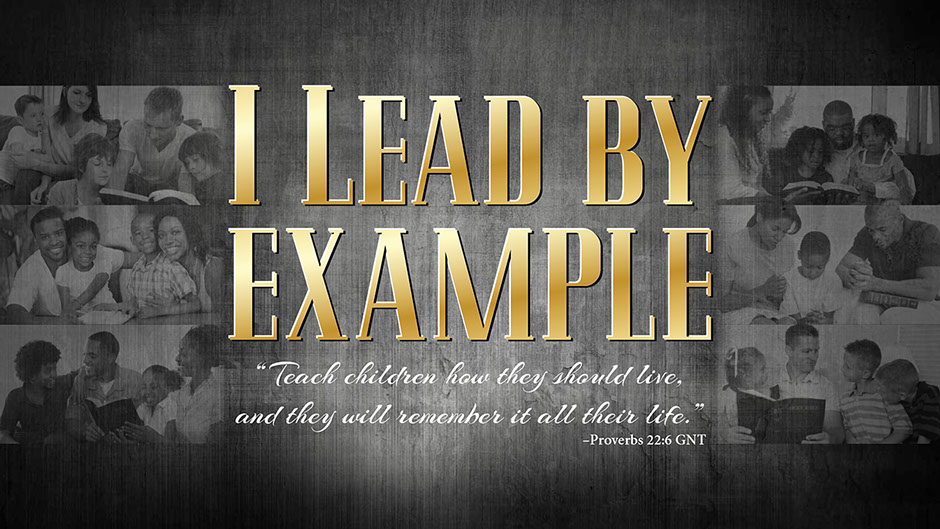 On the TunneySide of Sports October 16, 2017 #662 Up Next…Role Models
After further review…We all need role models. How vital are they in the world of sports and society? Can we shape our character without them? Can a nation develop its core values without them? What criteria is used to select the best role models? Be careful in your selection.
In my book 'Impartial Judgment' I made the point: we all need role models, and I feel I had the best. First and foremost was my father whose behavior and achievements I always sought to emulate. He never lectured me but showed me with his demeanor, actions, and language (I never heard him swear) the proper way to conduct oneself. I will include my mother in that description as well. While she carried the responsibility to raise her four children as a stay-at-home mom, she was much more than that. She instilled in me the importance of respecting others and treating others with kindness. Indeed, I was fortunate.
The responsibility for being a role model is a natural one for parents and many meet it willingly and selflessly. But sadly, many don't or seem to be unable to, resulting in a vacuum of guidance for far too many youths. When this occurs, young people will gravitate towards surrogate role models. They need not be from the same family, social background, religion or ethnicity. What is important is one's personal integrity and dedication to the work required for success in one's life's pursuits. I was lucky to have the advice of many wise people who crossed my path.
When I meet Jack Roosevelt Robinson, commonly known as Jackie, at the age of nine, I was immediately aware of the value this man (though he was just 19) who was of a different color and from a different background. I remember reading the book titled 'Reach: 40 Black Men Speak on Living, Leading, and Succeeding', written by my friend and former NCAAP president, Ben Jealous, that chronicled stories about black men, both famous and infamous, who overcame arduous backgrounds to succeed in today's world. Did Jealous' book apply to black men only? Absolutely not! Or to men only? It did not. The path to success is a universal one.
Behavior is the model, not ethnicity or gender. One does not need to follow an athlete or movie star simply because they are more visible in their screen persona. Each person needs to admire and follow those whose core values are in concert with his or her own.
Many athletes try to model proper behavior. Some of them will and some will not, but the important lesson is to define our role models based on their virtues, not their notoriety.
Will you select your role models based on the quality of acceptable behavior?
- – – – – – – – – – – – – – – – – – – – – – – – – -
To contact Jim, go to JimTunney.com or email Jim@JimTunney.com.
Jim's books are full of inspiration and interesting stories. Please visit his online store to learn more.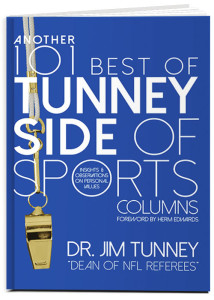 Be sure to get Jim's book 'Another 101 Best of TunneySide of Sports' by clicking this link or using the email above to contact Jim directly.
These TunneySides take issues from real-life situations and relate them as inspiration for the betterment of others.
Jim is available for speaking engagements on leadership and T*E*A*M Building. His books are available for $20 which includes shipping and tax. The Tunney Bobblehead is available for $30. Please visit JimTunney.com. Thank you!
---