After further review…These TUNNEYSIDE articles sent to subscribers each Monday morning are designed to inspire others to start each day with a bright and positive outlook. These articles take issues from the world of sports and transform them into positive messages for everyday living.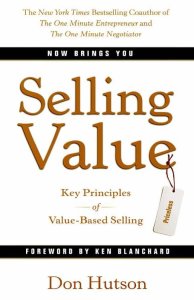 From time to time a book comes along that, while not in the sports arena, gives people a boost in their life's work.
"Selling Value: Key Principles of Value Based Selling" is such a book. The author Don Hutson explains in clear, thoughtful language how over 30 years of successful selling has made him one of the most successful authors, speakers, and entrepreneurs in today's business world.
This book will make difference in your ability to help others!
Click here to buy on Amazon
---