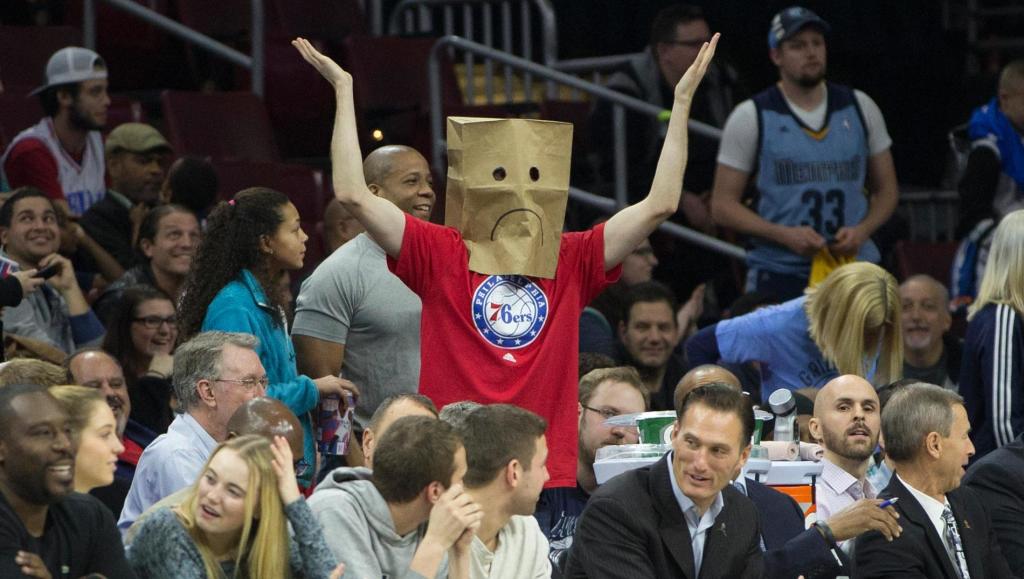 On the TUNNEYSIDE of SPORTS April 24, 2017, # 637 Up Next… "Tanking!"
After further review…Tanking, often defined as "the intentional losing of games," has been associated over the years with professional tennis. Players who tanked were paid by gamblers. It is also a term used in the NBA (National Basketball Association) in more than one way. First, teams, who appear not to have a chance to win their division, either don't play their star players or the players on the court commit unforced errors allowing their opponents to win. Thus, the tanking team finishes low in their division, thereby allowing it to be higher in the draft order. The NBA powers-that-be maintain this is strictly verboten. Hmmm.
Another version of tanking is occurring in this NBA season as head coaches are "sitting" their star players in games that are not important to win, i.e., that team has already qualified for the playoffs and is resting its stars. Often, when playing an inferior team, their bench players can play and beat a weaker team. Today's fans are screaming loudly that they are paying top dollar for seats and demanding their favorite star players be on the court.
Coaches, who sit their star player(s), claim that the NBA is a long season and they need to rest those players so they will be fresh for the playoffs. Is that fair to the paying fans? Ok, so what if the coach does play his star player(s) in those meaningless games, and then because they are worn-out, the team is not successful in the playoffs. Is that what the fans want? The coach as well as the players on the team, want to win the division, the conference, and of course, the championship. Can you blame them?
A former NFL coach, who had a long and successful tenure with a Super Bowl victory, told me "You don't get paid to coach, you get paid to win." That same coach left coaching for several years because he said he "was burned out."
Is it unethical for a coach to withhold a star player for him to be in his best shape for the playoffs? Do coaches today intend to lose a game near the end of the season because they have already qualified for the playoffs?
Herm Edwards was coaching in the NFL he said, "You play to win the game." Is that still valued?
Will you log-in your opinion about tanking?
- – – – – – – – – – – – – – – – – – – – – – – – – -
To contact Jim, go to JimTunney.com or email Jim@JimTunney.com.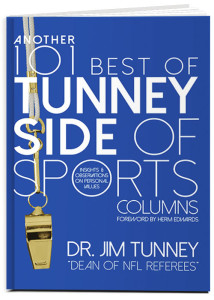 Be sure to get Jim's book 'Another 101 Best of TunneySide of Sports' by clicking this link or using the email above to contact Jim directly.
These TunneySides take issues from real-life situations and relate them as inspiration for the betterment of others.
---