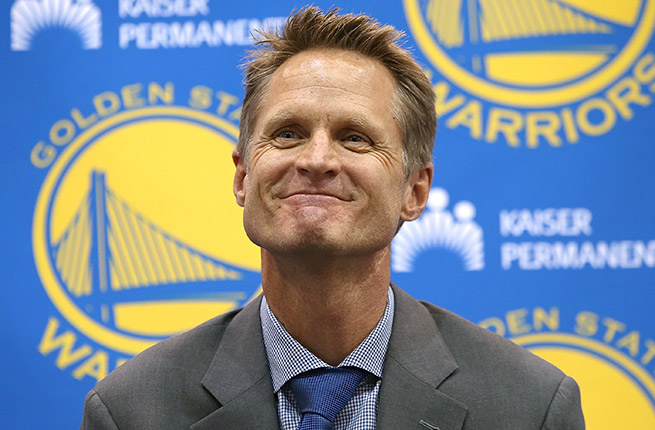 On the TUNNEYSIDE of SPORTS June 19, 2017, #644 Up Next… "Unselfish!"
After further review…Unselfish" was the blunt answer given by Golden State Warriors head coach Steve Kerr following the Warriors 2017 NBA championship game, when a reporter asked him what was the key to their victory. The reporter, knowing Kerr, pressed for details and Kerr added "coaching." He was just having fun, and it showed. After a brief pause, he continued saying, "Look at the talent standing behind me." He was referring, of course, to the players. The inference was that anybody could have led such a group, and won the NBA championship.
When a T*E*A*M (Together Everyone Accomplishes More) doesn't do well in a season, the coach is the first one on the firing line. Therefore, following their second championship in three years, it follows that Kerr deserves the same accolades given to the Warrior players. He should stand equally with Curry, Durant, Green, Thompson, Pachula, and Iguodala, and the others.
Kerr's "have fun together" attitude was a vital ingredient of this historic season. But this is nothing new; it has been his demeanor since "Pali High" in Pacific Palisades, CA. and it carried on through his NCAA Final Four appearance with the Arizona Wildcats, 30 years ago. A distinguished NBA playing career followed, and then he has stayed in the game on the management side, leading to his success today as an ultimate coach. He retained that philosophy to get where he is today. Basketball is still a fun game in Steve Kerr's mind.
The Warriors T*E*A*M is unselfish about who scores the basket, or who finishes the game with the most points, or the most triple-doubles, or who ends up as the MVP. In the 2017 championship season that MVP was Kevin Durant, who joined the Warriors only this season. Durant was not present for either of the two previous Finals appearances, yet the team embraced their star newcomer and celebrated his achievement with no jealous undercurrent. That only happens when a team is confident, unified, and selfless. And that can happen when the coach creates that type of environment.
Will you log-in on about the unselfish dynamic behind the Warriors' championship?
- – – – – – – – – – – – – – – – – – – – – – – – – -
To contact Jim, go to JimTunney.com or email Jim@JimTunney.com.
Jim's books are full of inspiration and interesting stories. Please visit his online store to learn more.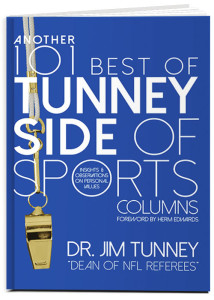 Be sure to get Jim's book 'Another 101 Best of TunneySide of Sports' by clicking this link or using the email above to contact Jim directly.
These TunneySides take issues from real-life situations and relate them as inspiration for the betterment of others.
---