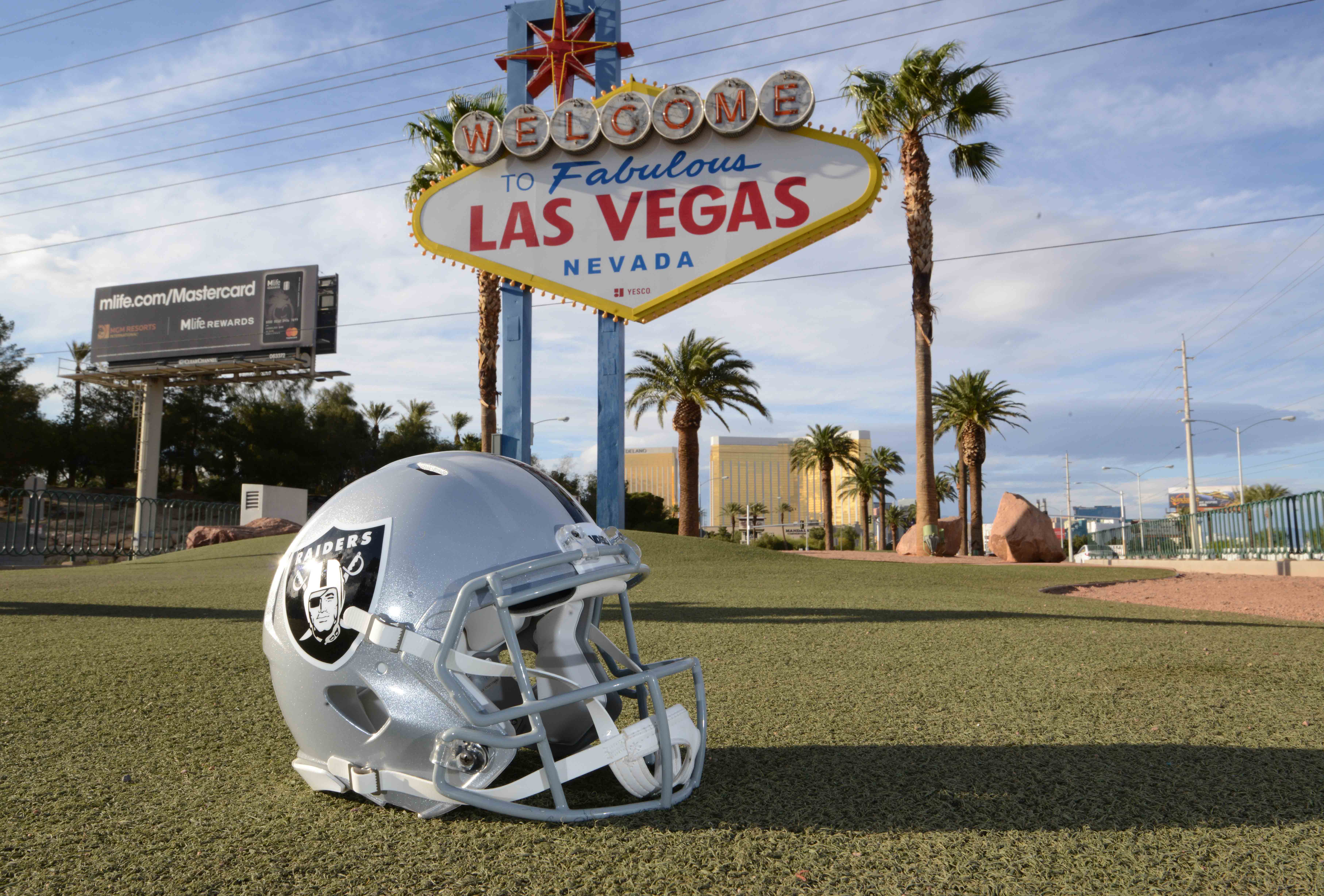 On the TunneySide of Sports November 27, 2017 #668 Up next… Will Gambling Be An Issue for Pro Sports In Vegas?
After further review…With the Oakland Raiders moving to Las Vegas to join the NHL's Vegas Golden Knights as the second professional sports franchises in the city, there are many skeptics. The major concern with any professional team operating out of "Sin City" is the prospect of gamblers having a close relationship with sports teams and their athletes. The idea is that such proximity could increase the susceptibility of athletes and coaches to gamblers with designs on influencing the outcome of games. Although there are high school and college athletic programs that exist in and around the Las Vegas area, those programs are of less interest to the gambling industry.
The HBO show, Real Sports with Bryant Gumbel, recently had journalist Andrea Kremer research this issue. She reported that there was less concern today about gamblers being able to influence professional athletes with monetary bribes than in the past. The reason given in Kramer's report was that athletes are now making so much money that, as one interviewee stated, "the athlete would ask for a billion dollars" to influence or "fix" a game, an amount so ridiculous that no gambler would consider it.
If players and coaches seem to be beyond the concern of gamblers, the next question to arise was, "How about the game officials?"
While it might seem to be an unnecessary question, one must consider the problem created by Tim Donaghy, the former NBA referee who was found guilty of betting on games he officiated and informing gambler friends of his plans. Donaghy was an on-court official for 13 years where he made an annual salary of more than $150,000, at that time. His crime has been considered as a "lone wolf" action and not relevant to today's officials. Yet, his malfeasance hit me right in the pit of my stomach, to think that someone in my profession would do that.
I was part of the on-field NFL officiating staff for the 31 years. We were not permitted to even be in Las Vegas during the season. NFL Commissioner Pete Rozelle was adamant about that. NFL officials are under the watchful eye of the FBI before and after games. More than that, they are so closely vetted in the hiring process that today's officials would not be vulnerable to such corruption. While I had never met Donaghy, I have known professional officials in the NFL, NBA, and MLB for many years and can absolutely guarantee that their integrity is of the highest caliber.
Will you log-in your belief about professional sports and their relationship to gambling?
- – – – – – – – – – – – – – – – – – – – – – – – – -
To contact Jim, go to JimTunney.com or email Jim@JimTunney.com.
Jim's books are full of inspiration and interesting stories. Please visit his online store to learn more.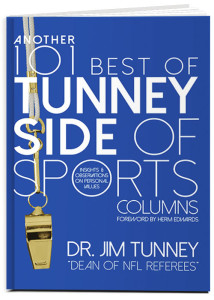 Be sure to get Jim's book 'Another 101 Best of TunneySide of Sports' by clicking this link or using the email above to contact Jim directly.
These TunneySides take issues from real-life situations and relate them as inspiration for the betterment of others.
Jim is available for speaking engagements on leadership and T*E*A*M Building. His books are available for $20 which includes shipping and tax. The Tunney Bobblehead is available for $30. Please visit JimTunney.com. Thank you!
---