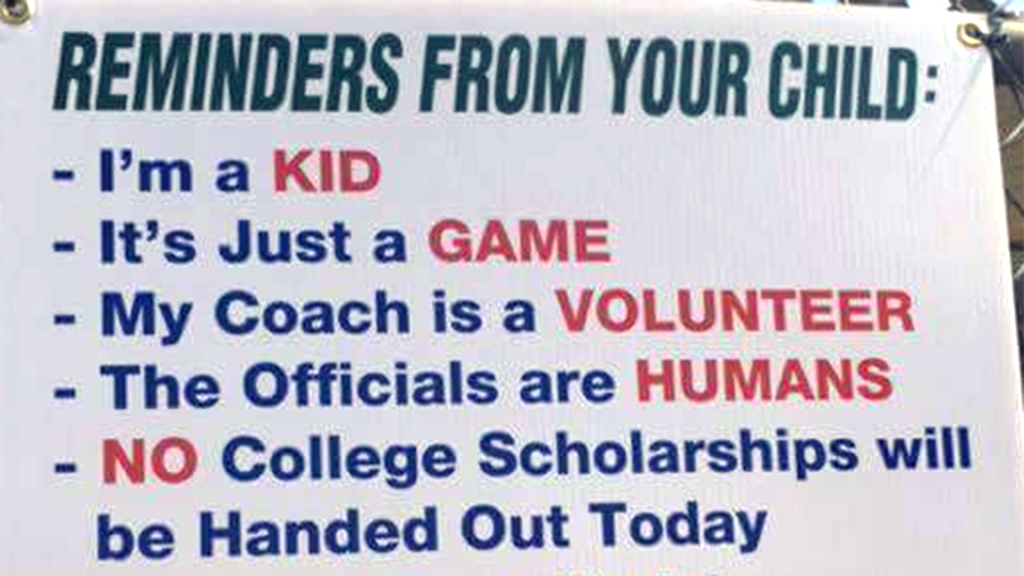 On the TUNNEYSIDE of SPORTS August 28, 2017, #655 Up Next… "Adults Provide Examples"
After further review…With the Little League championship season just completed, youth baseball is fresh in our memories. Many of you have either played Little League or had children or grandchildren participate at that level. I have been in the stands when my sons and grandsons played Little League. It was always an enjoyable activity. Granted, the tempers of some people got out of hand quickly. I'm not referring to the players, the kids just play, and move past mistakes and disappointments on the field quickly. Not so for some adults.
Sometimes coaches get overheated in their zeal to win, and, thus, their self-control weakens. The most important lesson coaches can teach is how to handle oneself when a call, or a game outcome, doesn't go their way. Parents, too, need to set a behavioral example. A young player trying to play with poise and respect—both for him or herself and for opponents –is undermined when parents in the stands do not display that same respect.
As a kid growing up, I never played Little League. There was no such thing available, and I'm glad for it. When we were kids, the ballpark was local, very local, and so we were never driven there, we walked or rode our bikes. There were no refreshments after the game (unless we could find a hose attached to a water spigot). There were no coaches or umpires, and this was, in our minds, the best part of our sandlot experience. We didn't have to prove ourselves to anybody outside of our own circle. Of course, we took pride in whether we won or lost, and, yes, we did proudly report victory to mom or dad when we got home.
One of the best takeaways for me was that we did not have umpires. We called our own balls and strikes, and handled, with dusty diplomacy, all the calls on the base paths. Sure. arguments happened, usually without fisticuffs. When those disagreements did occur and the arguments got long-winded someone (often me) would step in with "Ok, that's enough, we're gonna run out of time, so let's call him safe (or out) and get on with the game." Kids have an innate sense of fair play, and would rather play than argue.
Will you log-in about adult behavior at Little League games?
- – – – – – – – – – – – – – – – – – – – – – – – – -
To contact Jim, go to JimTunney.com or email Jim@JimTunney.com.
Jim's books are full of inspiration and interesting stories. Please visit his online store to learn more.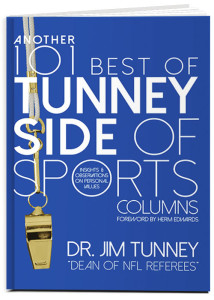 Be sure to get Jim's book 'Another 101 Best of TunneySide of Sports' by clicking this link or using the email above to contact Jim directly.
These TunneySides take issues from real-life situations and relate them as inspiration for the betterment of others.
Jim is available for speaking engagements on leadership and T*E*A*M Building. His books are available for $20 which includes shipping and tax. The Tunney Bobblehead is available for $30. Please visit JimTunney.com. Thank you!
---