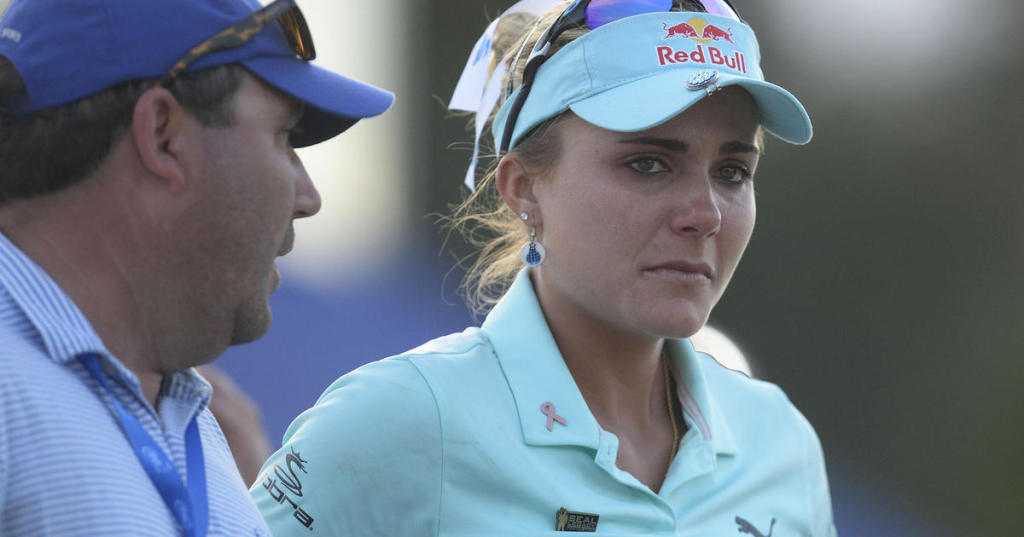 On the TUNNEYSIDE of SPORTS April 10, 2017, # 635 Up Next… "Fair Play?"
After further review…The topic of fair play in the sports world continues to be front and center in every frame on your television screen. That screen, perhaps, reveals more than it was designed to do. Several recent televised sporting events have raised concerns by the purists of sport. This is about the fairness of how the rules govern sports.
One involves the female golfer, Lexi Thompson, playing in the LPGA's ANA Inspiration Tournament at the Mission Hills Country Club, Diana Shore Course in Rancho Mirage, California. Thompson missed a birdie putt on the 17th hole on Saturday. Before tapping it in for her par, she stopped and marked her ball. When she reset her ball, she mistakenly replaced it in a slightly different spot. Not only did Thompson not know it, but neither did her partners nor the rules officials present. However, some knucklehead watching at home emailed that mistake to tournament officials. Trouble is, the officials were not notified until the next day. They then penalized Thompson four strokes for the misplacement as well as for turning in an incorrect scorecard. Thompson went from three ahead to one shot behind. But those are the rules.
Jack Nicklaus, who has won more Masters' Tournaments (six) than anyone in history said, "Once the round is over, and the scorecard is signed, the day is over; penalties shouldn't be assessed after a round is completed." As renowned as the "Golden Bear" is, changing golf rules may be beyond his influence.
A day earlier (Friday) and moving from Rancho Mirage to Dallas, Texas, we find yet another strange rule occurring in the semi-final NCAA women's basketball tournament between Mississippi State University and the University of Connecticut. In the final two minutes of the game, with the score within a point or two, contact occurred between an MSU player and her opponent. No foul was called on the court, but replays showed that the Connecticut player was hit in the throat by the MSU player – it didn't look intentional.
MSU took the ball downcourt to their basket and called timeout. Replays of that contact shown on the arena screen appeared that it could be ruled as a flagrant foul. The officiating crew, by rule, did review the play on video and ruled the contact a "Flagrant 1" foul awarding Connecticut two free throws and the ball out of bounds. Again, a ruling by video replay, not called by the on-court officials. Connecticut missed one free throw and MSU won the game!
Will you log-in your opinion on rulings of this type is any sport?
- – – – – – – – – – – – – – – – – – – – – – – – – -
To contact Jim, go to JimTunney.com or email Jim@JimTunney.com.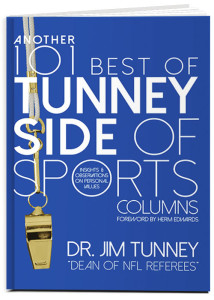 Be sure to get Jim's book 'Another 101 Best of TunneySide of Sports' by clicking this link or using the email above to contact Jim directly.
These TunneySides take issues from real-life situations and relate them as inspiration for the betterment of others.
---