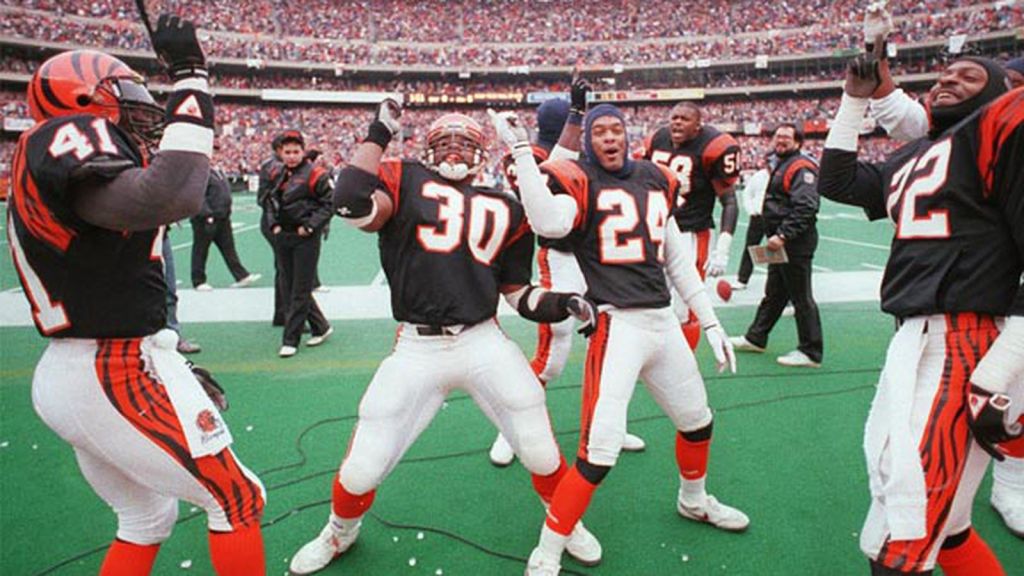 On the TUNNEYSIDE of SPORTS June 5, 2017, #643 Up Next… "Millennials!"
After further review…If you have watched Micah Tyler's YouTube song on millennials that goes "MIL-LEN-NIA-Ls," you may understand what's behind the millennials' thinking. Of course, many older adults are skeptical whether there is any thinking going on in the heads of today's millennials, often referred to as Generation Y. In case you are wondering how millennials are classified by age, they are those born between 1979 and 1999.
While the TunneySide is not an advocate of labeling, we have given way this time for the purpose of identifying generations. For example, this writer falls into the traditionalists' category, which is followed by the baby boomers, then Gen X, then Gen Y. There are facts and myths about each of these categories, but there is no arguing the impact millennials are having on today's society.
According to the TunneySide, one of those impacts is on the National Football League, along with other sports leagues. As an example, have you noticed at college football games most fans/students in the crowd are standing, not sitting?  The guess is that's the reason they call that area of the stadium "stands." Traditionalists and baby boomers would prefer sitting since advanced age has its limitations. The influence of millennials is becoming far more relevant.
The NFL has altered its policy for the 2017 season that will allow celebrations on the field by the athletes, for performing an act they were paid to do. When a player crosses the goal line to score a touchdown, he may now perform his style of a dance and can do it with other teammates as well. This was previously against league rules, penalized by the on-field officials and often followed by a league monetary fine. Of course, there is that line drawn by the NFL, continuing to prohibit a player from taunting an opponent or performing an act that is sexually suggestive.
Many believe millennials, who seemingly have become the NFL's target audience, demanded this change by calling the NFL the "No Fun League." Traditionalists thought the fun in football was a breakaway run, a spectacular catch (many one-handed now that gloves are worn by all players), an excellently thrown pass, or an exceptional athletic move.
One of the concerns about this change is that players will now be personally challenged to invent a new and exciting maneuver to outdo anything previously – politely called "one-upmanship" –- where one player looks at another's celebration and says, "I can do better than that." In that sense, how far have we really come from the "Ickey Shuffle," the signature move of former Cincinnati running back Ickey Woods, who performed his own style of dancing after scoring a touchdown – 30 years ago?
Will you log-in your opinion of the NFL 2017 rule change on celebrations?
- – – – – – – – – – – – – – – – – – – – – – – – – -
To contact Jim, go to JimTunney.com or email Jim@JimTunney.com.
Jim's books are full of inspiration and interesting stories. Please visit his online store to learn more.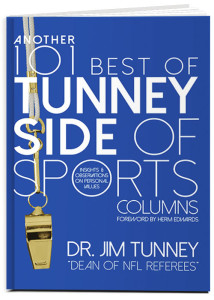 Be sure to get Jim's book 'Another 101 Best of TunneySide of Sports' by clicking this link or using the email above to contact Jim directly.
These TunneySides take issues from real-life situations and relate them as inspiration for the betterment of others.
---