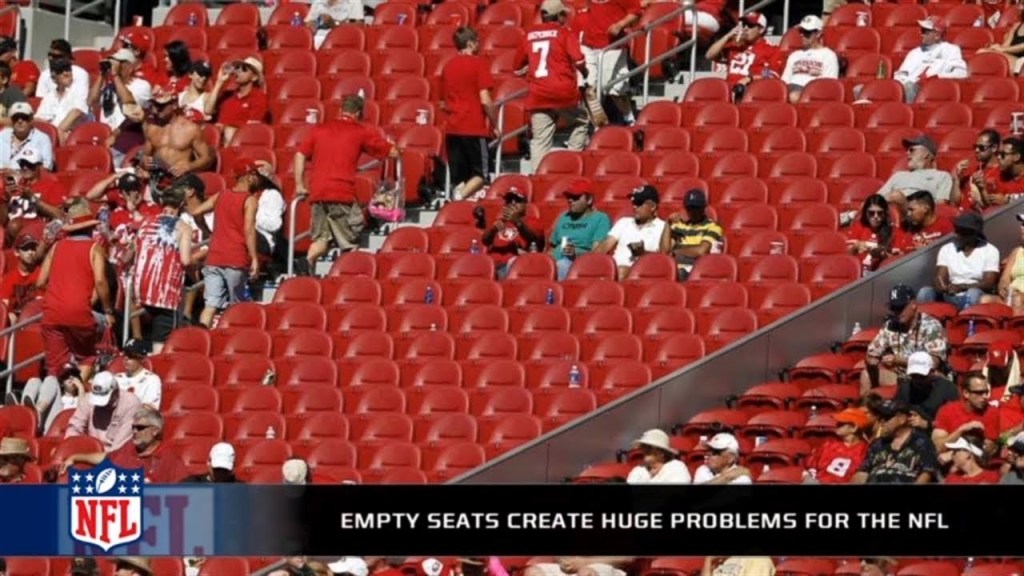 On the TunneySide of Sports November 13, 2017 #666 Up next… Passion?
After further review…There seems to be more after-the-whistle illegal pushing, shoving, and fisticuffs in the National Football League this season than in the past. Seems to be? Ya gotta be kiddin' me! The last couple of weeks have seen two players suspended for a game and several others ejected and fined for after-the-whistle fighting. Does fining players twenty or thirty thousand dollars matter when their salaries are several million per game? Those extra hits are cheap shots and need a stricter standard of deterrence.
"What people don't understand is how passionate we are." said ESPN's Charles Woodson on MNF last week. Woodson is a 1997 Heisman Trophy winner, and an 18-year NFL player as well as a 2018 nominee for the Pro Football Hall of Fame. To his credit, Woodson was not one who would take cheap shots. However, what the TunneySide would've liked him to say is those cheap shots are not the way NFL football is played. But he didn't.
That's unfortunate because the National Football League is not standing well in the eyes of its viewing public today. "Standing" may be the appropriate word, since kneeling or sitting during the playing of our National Anthem has resulted in a measurable loss of television viewers and in-stadium attendance. In the three decades this writer was an on-field official, fighting either during the play or after the whistle, seldom occurred. In those days, players seemed to have a greater respect for their opponent that is happening with some of today's players. That respect is most notable as I attend NFL alumni gatherings. They are more respectful of their brotherhood of which they all were apart.
Moreover, those former players respected boundaries that are in existence during a game. Did they play with that same passion that was mentioned earlier? Of course, they did. Are today's players following the break down that we see in society today? If so, can we ask, and expect, more of today's players as role-models, not just to our younger generation, but to everyone who watches their behavior? They could be positive examples.
Will you log-in about the egregious behavior happening on and off the NFL field?
- – – – – – – – – – – – – – – – – – – – – – – – – -
To contact Jim, go to JimTunney.com or email Jim@JimTunney.com.
Jim's books are full of inspiration and interesting stories. Please visit his online store to learn more.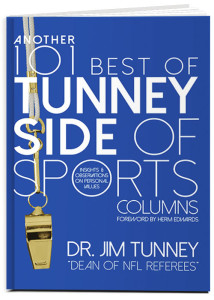 Be sure to get Jim's book 'Another 101 Best of TunneySide of Sports' by clicking this link or using the email above to contact Jim directly.
These TunneySides take issues from real-life situations and relate them as inspiration for the betterment of others.
Jim is available for speaking engagements on leadership and T*E*A*M Building. His books are available for $20 which includes shipping and tax. The Tunney Bobblehead is available for $30. Please visit JimTunney.com. Thank you!
---