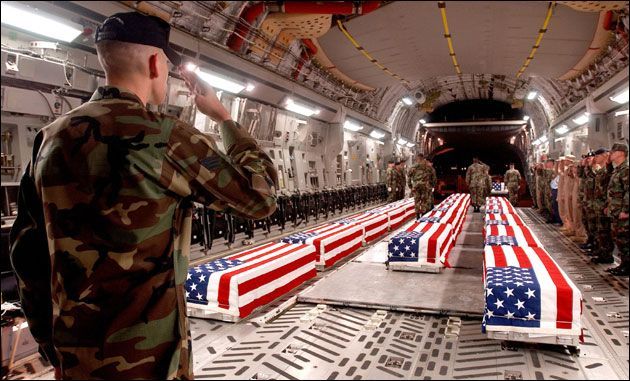 On the TUNNEYSIDE of SPORTS September 11, 2017, #657 Up Next… "Protesting the Flag"
After further review…Since the 2017 National Football League season has begun, will we see a continuation of players protesting social conditions in our country by not standing for the National Anthem? I read recently of one side of the issue that bears repeating. It was from a long-time NFL season ticket holder and a retired military officer. His words were as follows:
I missed the 1990-91 season because I was with a battalion in Desert Storm, where 14 of my fellow soldiers came home with the American Flag draped over their coffins. The many wars we have fought have produced thousands of those coffins. Now we watch multi-millionaire stars, who lives have mostly consisted of playing a game, disrespect what brave Americans fought and died for. The NFL is complicit in this by fining players for their on and off field infractions, but lack the moral courage and respect for our nation to take a firm action on these protests. Yes, granted, it's their First Amendment right. But what if they publicly disrespected opponents and game officials? Would they be disciplined?
Many fans will turn off their TV, as will I, when any team that allows this disrespect to occur, without consequences. When the national anthem is performed, respect goes to those who stand, with their hand over their heart, in gratitude for the privilege of playing in the NFL. Why is taunting of an opponent not allowed by NFL rules, yet taunting of America is OK?
Players are fined for wearing non-approved clothing, yet allow players on the sidelines to kneel or pump their fists. Legends and heroes do not wear shoulder pads. They wear body armor and carry rifles. They make minimum wage and spend months and years away from their families. They don't do it for three hours on a Sunday afternoon. They do it 24/7 often with lead, not footballs, coming in their direction. They watch their brothers being carried off the battlefield in pieces, many having lost their legs and arms; not just carried on a gurney to get their knees iced.
Some wear blue and risk their lives daily on the streets of America. They wear fire helmets and go upstairs into danger rather than down to safety.
Today, 9-11-2017, 16 years later, we remember the hundreds who gave their lives. Those are our heroes!
Will you log-in your opinion on athletes' political protests on the field?
- – – – – – – – – – – – – – – – – – – – – – – – – -
To contact Jim, go to JimTunney.com or email Jim@JimTunney.com.
Jim's books are full of inspiration and interesting stories. Please visit his online store to learn more.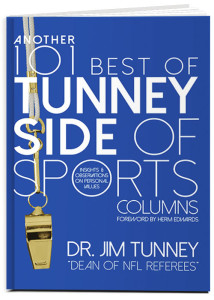 Be sure to get Jim's book 'Another 101 Best of TunneySide of Sports' by clicking this link or using the email above to contact Jim directly.
These TunneySides take issues from real-life situations and relate them as inspiration for the betterment of others.
Jim is available for speaking engagements on leadership and T*E*A*M Building. His books are available for $20 which includes shipping and tax. The Tunney Bobblehead is available for $30. Please visit JimTunney.com. Thank you!
---